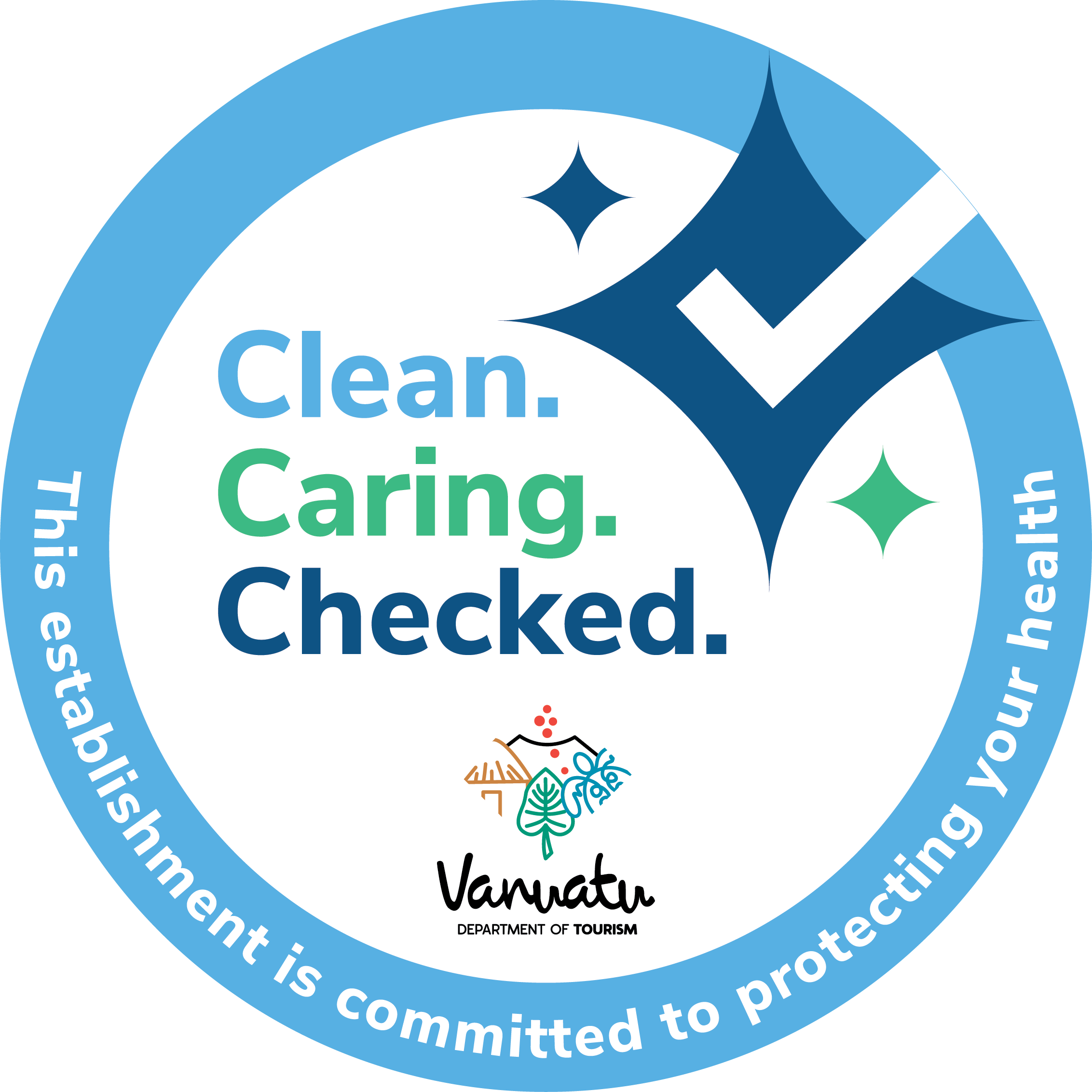 Safe Business Operations (SBO) Platform
Vanuatu Department of Tourism and the Ministry of Health are collaborating to deliver support from medical professionals to Vanuatu's tourism sector during the global COVID-19 Pandemic. Please find below a number of resources covering hygiene, health and safety, and safe business operation.
Safe Business Operations (SBO) Guidelines
Vanuatu Guidelines for Safe Business Operations in the context of the COVID-19 Pandemic
This policy focuses on the Phase 1 response period (June– December 2020) for the Tourism Crisis Response and Recovery Plan 2020-2023 (TCRRP) in response to COVID-19. It specifically targets the tourism sector as a priority economic and employment sector. It provides guidance for all business operations when easing of international border restrictions occur, in compliance with the health and safety protocols for COVID-19 and its different scenarios as determined by the COVID-19 Health Sector Preparedness and Response Plan.
SBO Checklists by Tourism Business Category
SBO Contact Tracing Form & Vaccination Confirmation Form

Workplace Health & Safety Plan

THE BELOW FORM IS FOR TOURISM BUSINESS PERMIT HOLDERS WHO HAVE COMPLETED APPROPRIATE TRAINING ONLY

Safe Business Operations (SBO) Training and self-verification follows the standards of Australian Tourism Benchmarks and the Vanuatu Health Sector National COVID-19 Preparedness and Response Plan
About SBO Self-Verification
Please note that SBO Self-Verification is for TOURISM BUSINESS PERMIT HOLDERS ONLY
In preparation for the re-opening of borders for international tourism, a new condition of Vanuatu tourism permits is that:

You must appoint a staff member to be responsible for COVID-19 safety in the workplace Your business must be accredited against the Vanuatu Safe Business Operations guidelines. These guidelines are designed to ensure that all tourism businesses maintain COVID-safe practices in the workplace.

To gain Safe Business Operations accreditation, managers and staff should attend training on Safe Business Operations, implement the training in the workplace, have ready your Workplace Health & Safety Plan and only then, may you complete the following self-verification process.

Please note that:

Only the Business Owner / Business Licensee / Manager can complete self-verification, as it is the business owner / licensee who will be bear responsibility for compliance.
If you have multiple premises with separate names &/or business licenses, accreditation is required for each. Staff the work at each venue should attended Level 1 Worker training.
Before you can complete this self-verification, your staff member responsible for COVID-19 safety in the workplace must have attended Level 2 Supervisor training on Safe Business Operations